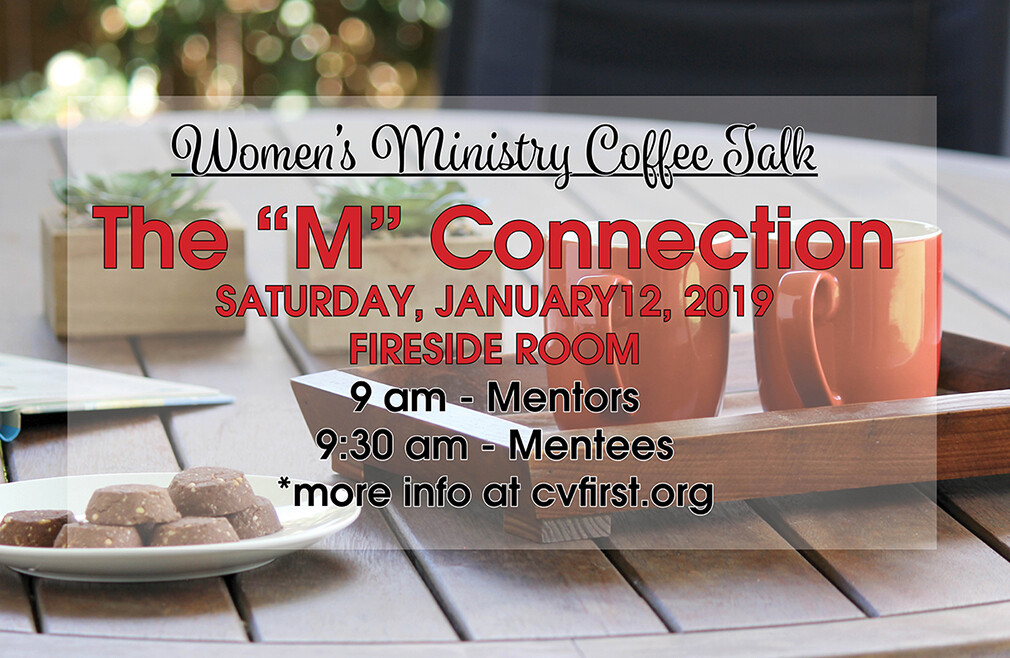 Saturday, January 12, 2019
Our new Mentor program has begun! The time has come to meet your Mentor/Mentee! Saturday January 12th in the Fireside room.
Mentors to arrive at 9am – 11am
Mentees to arrive at 9:30am-11am
We will have coffee, snacks, a bit of business and time to chat with your mentor/mentee. Looking forward to an encouraging time together!
If you're new and interested in joining in "The M-Connection," contact us at