Monday Night Bible Study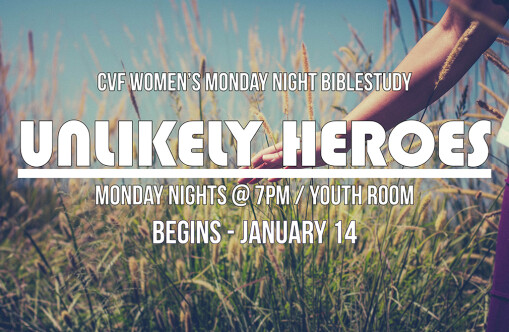 "Unlikely Heroes" is a new series that explores the unnervingly real lives of some of the men and women in the Bible. They faltered, struggled, and, at times, fell short; yet God worked through them in surprising and incredible ways to accomplish His purposes.
Join us Mondays at 7:00 pm in the Youth Room!