INTRODUCING JOHN AND TISH WODETZKI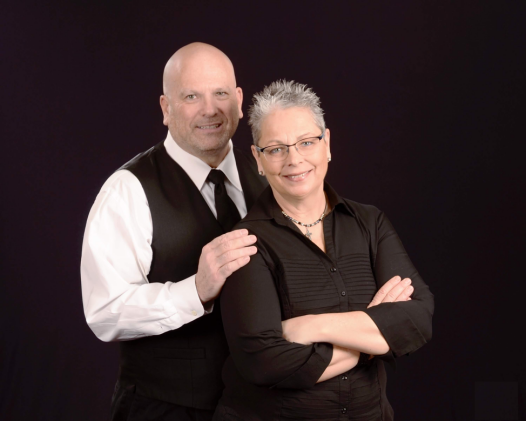 ---
In June 2018, the Pastor Search Team was formed to seek God's leading to find the next senior pastor for CV First. These past few months the Lord led us to one special candidate. After receiving a unanimous congregational vote, the CV First Elders and the Pastor Search Team are thrilled to announce John D. Wodetzki as the next Senior Pastor of Castro Valley First Baptist Church.
John is a sincere leader, teacher and shepherd. His love for all people and Christ's church is evident in how he lives his life and ministers to those around him. We pray that God will work mightily through John to provide the leadership that is needed in this season. We also pray that each of us will become the person that He has designed us to be and that we will accomplish the work that He has destined us to do. Knowing this, we are confident that God has called John and Tish to CV First to further our mission to love God and invite others to follow Jesus!
---
About John and Tish
John grew up in the Southern California area and accepted the Lord when he was five years old at a Five-Day Club. He took his first position in the church as an office administrator at Foothills Fellowship Church after graduating from college. He also served as a teacher, reaching Muslims for Christ, served as a volunteer Chaplin for the Colorado Springs police department and as a substitute teacher for middle school. John and his wife Tish also fostered several children. John was the Sr. Pastor at Twin Lakes Community Church in Palmdale California for 10 years. For the last 10 years, John has been the Sr. Pastor of Faith Fellowship Church in Cincinnati, Ohio. During this time, he led the restructuring of the church to become a 200+ congregation. He grew the small church staff to four pastors and several paid and volunteer support staff. John was the primary teaching pastor, responsible for the preparation and delivery of weekly and special services. He taught exegetically and took care to uphold the essentials of the historic Christian faith in his presentation. With John's leadership, the church initiated numerous outreach ministries including: Homeless outreach, Senior ministries, AWANA, preschool, Zumba, Boot camp, and other sports centered outreaches.
Tish grew up in Texas and attended the United State Air Force Academy. She served in the Air Force for 20 years and retired a Lieutenant Colonel. Tish then began a career in elementary schools and middle schools as a math and science teacher. Tish enjoys a challenge and taking care of people. She has travelled to Mexico and Uganda on mission trips.
John and Tish have been married for 28 years. Tish supports John in his call, and they have a strong relationship and a deep abiding love for each other. Together, they have three grown children. Their oldest, Kären, (28) lives in Corpus Christi, TX, with her husband Shaun and their two grandchildren: Kennedy 3 and Rowan 1 years old. Darya, their second daughter (25) is a research scientist in Aurora, CO. Their son, John Edward lives and works in Cincinnati. All their children love the Lord and are faithful in their walk.
---
John and Tish will be arriving in July 2019!