RE-GATHERING / sunday July 12th
We are excited to continue to worship with you - whether in-person or on our livestream. Currently, we are in Part 3 of our Re-Gathering plan.

If you desire to join us in-person, please register online ahead of time to help us prepare for your arrival. Registration for Sunday opens the Monday prior at noon and closes by Saturday at 5pm.
Please ensure each person who arrives with you registers ahead of time. This includes children attending with you (regardless of age). If you know someone who does not have the ability to register online, encourage them to call the church office at (510)-582-0515 or reach out to assist them.
Save Your Seats for This Sunday Here!
What to Expect when arriving on Sunday
ARRIVAL: Please arrive between 9:45-10:00 am to accommodate the time to check-in before service begins. Everyone in your party may check-in together.
PARKING: Parking is only available through the main parking lot. All other entrances have become exits. A "Special Assistance Drop-off and Pick-up" area is located by the handicap parking. Valet parking is not available at this time.
ON CAMPUS:

Wear a mask correctly during your entire time on campus, unless you are unable to due to medical reasons. If you do not have a mask, we can provide one for you. However, a limited number of masks are available.
Maintain a social distance of 6ft from anyone outside of your household while on campus.

CHECK-IN & HEALTH STATIONS: After arriving, please join the check-in line.

Your reservation will be confirmed
Your temperature will be taken
You will be asked to answer a short health questionnaire

ADDITIONAL INFORMATION:

Restrooms are open. One person at a time will be allowed. A monitor will clean the restroom after each use.
Water fountains are not available right now as per guidelines. Feel free to bring water with you into service.
Please refrain from bringing coffee or food into the worship venues
If you have any questions contact us at or (510)-582-0515
=======
RE-GATHERING - SURVEY - JUNE 2020
Our time of getting back together will happen very soon and we can't wait to see everyone!
In the meantime, we want to remind you how important you are to us.
We would like your input and your thoughts as
we get the campus ready for your return.
CV First Elders and Staff
=======
Wednesday, April 1 – Another Update from Pastor John
=======
Tuesday, March 17 – An Update from Pastor John
Dear friends and family of CV First:
Keep in mind the God we serve; we know Him to be almighty, all-powerful, all-present, all-knowing, and holy. In times of difficulty such as where we are presently, we need to keep our focus on Him and act accordingly.
"Thus, says the LORD, "Heaven is my throne, and the earth is my footstool; what is the house that you would build for me, and what is the place of my rest? (2) All these things my hand has made, and so all these things came to be, declares the LORD. But this is the one to whom I will look: he who is humble and contrite in spirit and trembles at my word." ~ Isaiah 66:1-2
"For God gave us a spirit not of fear but of power and love and self-control." ~ 2 Timothy 1:7
We need to keep a heavenly perspective. While we are not certain of what the future days may hold, we know that God is on His throne and that He is in control.
As you all know, we are now under mandatory shelter-in-place according to Alameda County Health officials. In keeping with the quickly changing directives, we have established the following:
Guidelines at CV First:
All meetings on campus for all groups have been suspended or rescheduled until after we are given the okay by the governing authorities to resume.
Sunday morning services at church will ONLY include Pastor John, James Bohn, and other staff members who are necessary to get us online.
Please DO NOT come to the church building unless we have been cleared to do so. We want to keep everyone safe.
If you need to contact me or other staff members, you may call and leave a message. We will be retrieving our messages and will contact you as soon as possible. Many of us can receive messages on our personal phones. We will return your call as quickly as we can.
Thank you for your understanding. Know that we are praying for you and you are loved. If you find yourself in need of food, need a prescription pick-up, or in need something else, the Elders, the staff, or I can serve you, please let us know.
Thanks to each of you for your faithful prayers and support during these difficult times.
Blessings,
Pastor John
=======
Friday, March 13 - A Message from Pastor John . . .
Dear Family and Friends of CVFirst,
I know that we have all been watching closely as COVID-19 has spread across the globe. As it has come closer to our little enclave, every church, school, and business has been faced with the question of what measures should be taken to ensure the safety of everyone involved.
2 Timothy 1:7 Tells us that "God gave us a spirit not of fear but of power and love and self-control." I firmly believe God has a plan in all that is happening. He is in control and He is with us.
Therefore, we are supposed to act as though we know God is in control. God has not given us a spirit of fear. Because of whom God is, we can remain calm having faith in Him and what He is doing.
Still, what is happening can be scary and can bring anxiety for some. I encourage you to remain calm. Follow all the safety precautions. If you are exposed, test positive, or just need to talk to your pastor, I am here. Call me.
Pray for our elderly or immunocompromised individuals. Pray for our healthcare workers and first responders. Pray for freedom from fear or anxiety. Pray for wisdom for our community, businesses, and other church leaders.
We encourage healthy congregants to reach out to our elderly or immunocompromised neighbors to help with errands, prescription pick-ups or grocery runs.
If you are unable to leave your home because you are in a high-risk group or even quarantined, please call the church if you need anything. We will do everything we can to assist.
You are loved and cared for. Your Pastor, Elders, and staff are here for you. Continue to keep you and your family safe, but more importantly remember that God is still on His throne. His eye is on the sparrow and it is certainly watching over you.
Pastor John D. Wodetzki 510-582-0515
What does this mean for CV First Sunday Worship Service and Weekly Ministries? The Elders have met and considered many sources of information. We, of course, would love nothing more than to continue as though nothing is happening, unfortunately that is not possible. While many of us have little fear of being infected, we also do not want to take the chance of providing an opportunity for the virus to pass to our more vulnerable members, friends and family. To that end, we have decided on the following course of action:
Sunday Morning Worship Service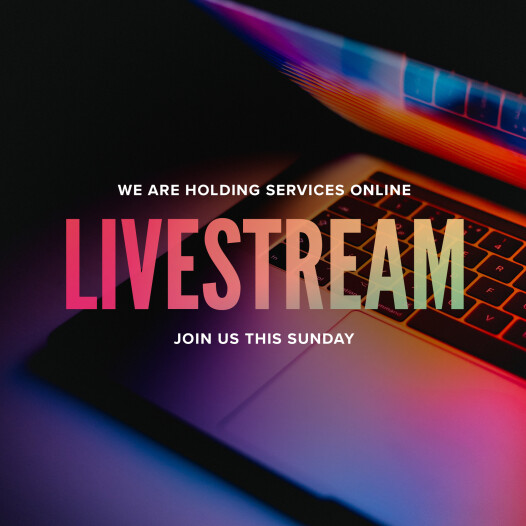 CV First will be online only through the month of March and will resume regular services on April 5. We will be streaming live on Facebook each Sunday morning at 10:15 a.m. You can click HERE on Sunday(s) and it will take you directly to our Facebook page, with or without a Facebook account. If you already have a Facebook account, you can find the live stream by simply clicking onto the CV First page.
Sunday Discovery Classes have been postponed and will resume when we have in-person Sunday services. We are exploring options to bring future classes to you electronically, if possible.
Weekday Ministries and activities will be decided by the Ministry Team Lead and the attendees of these groups. We still suggest that anyone in a high-risk group refrain from attending any activities during this time. Those that choose to continue meeting should still maintain California Department of Health suggestions of meeting for shorter times, with as few people as possible and maintaining a spacing of 6 feet from others. Please check with your Ministry Team Lead on how to proceed.
These ministries include:
Men's Bible studies
Women's Bible studies
Devote
Choir practice
Tuesday Bunch
AWANA
Student Ministries , junior and senior high school will continue to meet following the local School District schedule. Should our schools close, the youth will also cease meeting.
Men's Retreat 2020 has been postponed. We will let you know when it is rescheduled.
Giving and Stewardship. It is essential that we remain faithful to our commitment to giving despite our current situation. Many churches experience a significant drop in giving when physical attendance is low. This can negatively impact our ministries on campus and the mission to our community. This can also impact our missionary partners in other parts of the world.
We have provided several options for continued giving of tithes and offering:
Visit our website at cvfirst.org
NEW! Text the message "GIVE" to 510-826-5534. Click on the link you receive and follow the prompt.
Drop off your gift into our main office mail slot.
Mail your giving to:
CV First
18550 Redwood Road. Castro Valley, CA 94546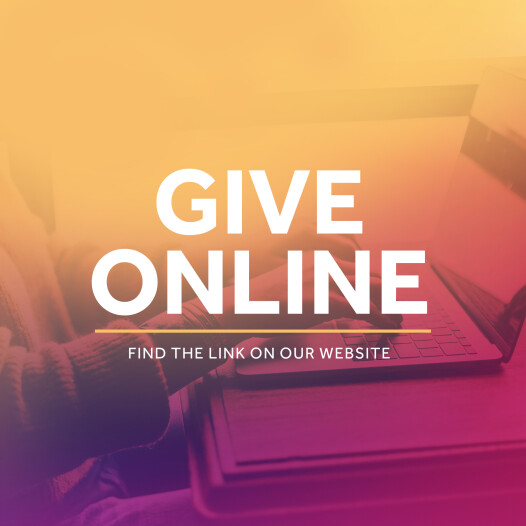 We are grateful for the faithful generosity of so many in our church family.