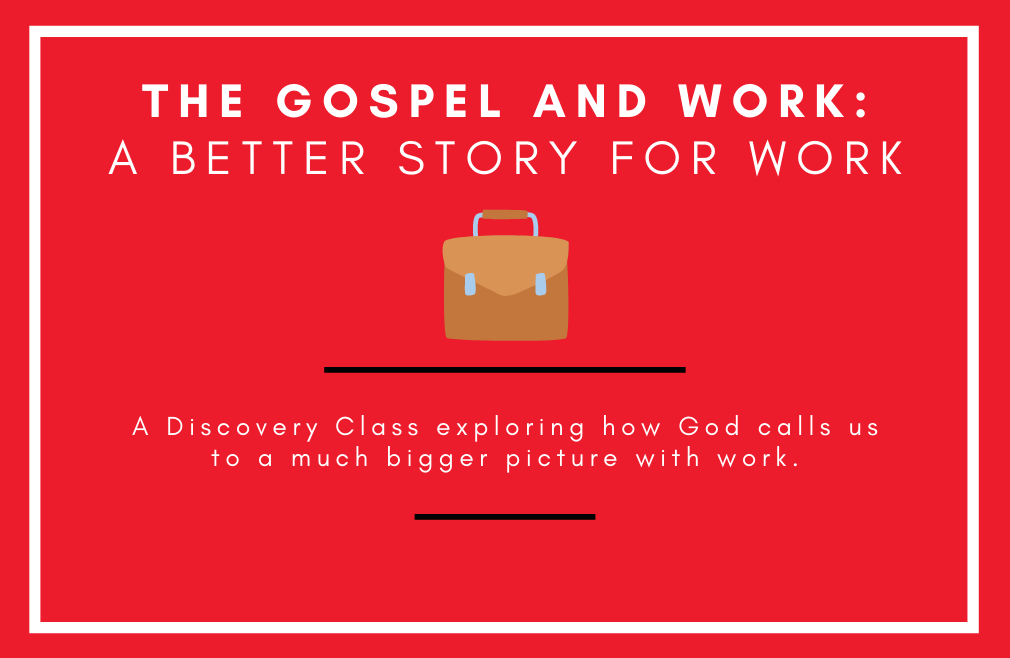 Every Sunday, from 09/06/2020 to 11/22/2020
,
9:00 AM - 10:00 AM
What does it mean to be a Christian and biblical about how you do your job? This is a pressing question for us, given how much time many of us spend doing our jobs. And yet, for many of us, we don't have a strong idea about this, other than the general thought of evangelizing and showing our character.
Yet God offers us a much bigger and better story that we get to live out in our daily work. Join us in this Discovery Class to walk through the journey of Scripture and church history to see the comprehensive view that God gives us for our jobs, and how He calls us into something much better than what we settle for.
TO JOIN OUR CLASS ON SUNDAY, CLICK HERE
If you are having trouble connecting, contact Marc at or text 925-351-6023