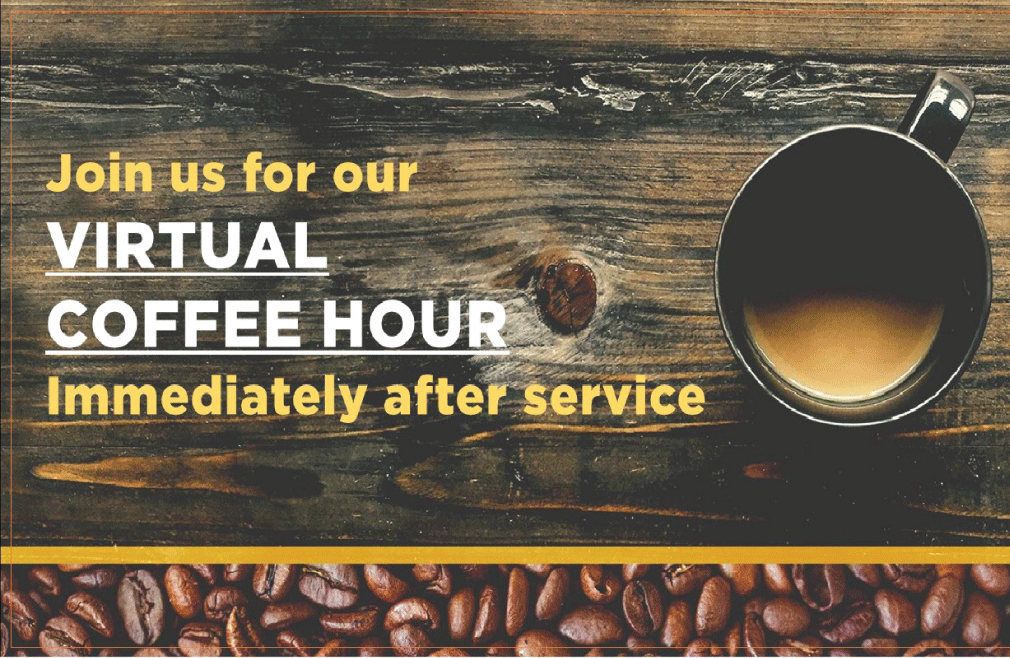 Second Sunday, Fourth Sunday, from 02/14/2021 to 02/28/2021
,
11:30 AM - 12:30 PM
Welcome! Click HERE to join our time of gathering.
Every other Sunday, directly following the service, we are relaunching Virtual Coffee Hour! Grab your favorite beverage and meet us on Zoom to connect with our CV First family.